CONTENTS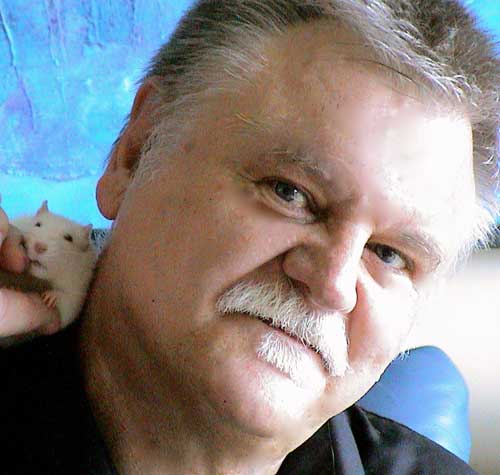 About Steven Shackel
In order of relevance


Excellence Award


This website has been accessed many thousands of times from around the world including enquiries from:
Argentina, Austria, Barbados, Belgium, Bolivia, Brazil, Brunei, Canada, Croatia, Denmark, Dominican Republic, Egypt,
El Salvador, Finland, France, Germany, Greece, Guatemala, Hong Kong & Mainland China, Iceland, India, Indonesia, Israel, Italy, Japan, Kenya, Malaysia, Mexico, New Zealand, Norway, Pakistan, Panama, Poland, Portugal, Romania, Slovenia, Spain, Sumatra, Sweden, Switzerland, South Africa, Taiwan, Thailand, Turkey, Ukraine, Venezuela, Yugoslavia, Zimbabwe and of course the UK, USA and Australia
This Was the First Website Ever Dedicated to ALS/MND
The acronym ALS/MND was coined by the author in 1994
This site explores if a combination of existing medications and supplements, plus lifestyle and dietary changes may slow the progress of neurodegeneration in Amyotrophic Lateral Sclerosis/Motor Neurone Disease (ALS/MND).

I was diagnosed with ALS/MND in February 1994 but am now in remission. I am still walking, talking and looking after myself. My symptoms decreased significantly and have not worsened since late 1996.
Why this is the case is explained on this website. It may be due to my experimentation with antioxidants, diet and lifestyle changes. Other factors are almost certainly involved and are also discussed here.
I am not unique. Others like me are alive many years after diagnosis and most feel that lifestyle changes and a positive mental attitude have significantly contributed to their survival.
Hard as I have tried, I have not discovered a universal cure for everybody with ALS/MND but I do believe that the regimen I developed for myself may help some people with neurodegenerative and other chronic, degenerative illnesses.
There are still no quick fixes or definitive answers for ALS/MND at this stage, which is why the website is larger than I would like. I have attempted to explore as many options as possible so that you can make your own decisions and become involved in the processes of your personal healing.
I do not claim to have a cure that will benefit everybody and I am not selling anything.

I sincerely hope you find the information on this website useful.
---
IMPORTANT - PLEASE NOTE

Virtually everything I have to say about ALS/MND, my ideas, research and the opinions I wish to share are all on this website.

I am not able to recommend specific products or a particular regimen to treat ALS/MND but hope the information provided on this website will help you decide on a course of action you feel may help in your circumstance.
Amyotrophic Lateral Sclerosis, Motor Neurone Disease, Lou Gehrig's Disease and Maladie de Charcote is generally referred to as ALS/MND throughout.
People (or a Person) with ALS are referred to as PALS.
Carers of PALS are CALS.
UK English spelling is used throughout except when quoting.
---
A great deal of thought and research have gone into this website since 1995. I have kept an open mind and followed some apparently promising claims to a disappointing end. Only information that has been researched and corroborated is presented here: I have a far greater body of research that does not appear on the site.
Where indicated, I have tried many of the products mentioned (or an equivalent). I am not paid or financially sponsored by any organisation or product manufacturer so there is no reason for me to be biased or make unsubstantiated claims.
The information on this website is provided in good faith so that YOU can decide if any of the products, treatments or approaches to managing ALS/MND may be of use in your case.
The really good doctors will admit that they still know very little about the neurodegenerative illness ALS/MND but the majority persist in telling us that nothing can be done and that we should abandon all hope.
They rarely tell us that there are cases of unexplained remission from ALS/MND or that a significant percentage of people survive the disease for more than a decade. It could be claimed that I would have got well if I had done nothing at all but my improvement coincided exactly with my efforts to get well. Was this mere coincidence?
It is true that some aggressive forms of ALS/MND progress far too rapidly to benefit from any treatment currently available. From the many thousands of emails, telephone calls and letters I have received, I can confidently assure you that there may be a combination of medications and/or supplements plus lifestyle and dietary changes that will improve the quality of life of many People with ALS (PALS).
My personal clinical study has shown that combined antioxidant and liver function therapy have not only slowed but substantially decreased the symptoms of ALS/MND *in my case*.
I qualify this statement because studies using certain antioxidants to treat ALS mice did not show significant improvements (although other studies did). This is also the case with some PALS and is therefore discussed in detail on this website.
I have received feedback from around the world that confirms a growing trend for PALS to consult with their doctors and implement some of the sensible, logical and scientifically supportable treatments presented here.
A diagnosis of ALS/MND is not an immediate death sentence. It should be taken seriously and acted on as soon as possible; it would be foolish to do otherwise. But if the really good doctors admit to knowing very little about ALS/MND, why do so many medical professionals choose to write PALS off as untreatable, write off all non-mainstream treatments as quackery and assure us that all PALS will die within a year or two?
Where are they getting their "definitive" data from?
There is no international aetiological or statistical database from which these conclusions can be drawn. It is my firm belief that there are things that many PALS can do for themselves.
Do not "give in" just because somebody told you to!
Remain positive and take charge of the illness. Medical research is now progressing rapidly and it would be quite realistic to expect a cure for neurodegenerative disorders such as ALS/MND in the near future.
There are no guarantees in life but there should always be hope. Never let others take that hope away from you.
You are not a victim.
You are a player in the game of life -
so play to win.

---
HOW TO USE THIS WEBSITE

This entire website prints out to several hundred pages. For your convenience it is primarily "text only", using large, easy to read text. You can highlight, copy then paste information into any word processing application in your own computer then read the information off-line or select and print only the sections you require.
---
TRANSLATING TEXT
Highlight and "copy" text then go to Google Translation service and paste the text into the translator window. There are other free translation sites including Applied Language and FreeTranslation.com Some of these computer based translations are only approximations but may assist in some way. 3D Flags
See a German Translation of this website (by Kurt Steiner)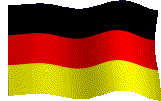 Eine Deutsche Uebersetzung dieser Webseite (von Kurt Steiner)
See a Romanian Translation of this website (by Cosmin Nistoroiu)


O traducere in limba romana a acestui website (Cosmin Nistoroiu)
---
I am sorry I cannot respond to most general email enquiries.
Everything I currently have to say about ALS/MND is on this website.
---